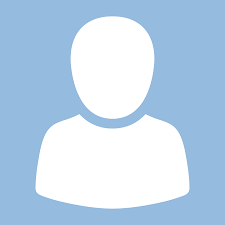 Conceptual design and project management
Conceptual design
The Conceptual Design is a very important part of the project, it provides a general overview of the main features and a perspective that allows an analysis of strengths and weaknesses, identifying critical points, forecast of future growth and development of alternative development.
In a Conceptual design, technical solutions, equipment and necessary services are decided and selected. A preliminary estimation may also be established of the general overall schedule and costs associated with the project.
Both national and international normative and regulative aspects are an essential part to consider from the beginning, the regulatory laws and guidelines that the project must fulfill must be defined, both at the beginning and in a foreseeable future.
The User Requirements are another key element at this stage. They must synthesize and condense the conditions and abilities that the project must confirm. Therefore, the correct selection and draft of the URS is fundamental for the future development of the project.
Project management
Project management is the art of organizing the tasks, resources and people needed for a successful cleanroom implementation. A critical component to the cleanroom implementation process, project management creates the roadmap for the project connecting all the various project activities together ensuring that the overall objectives of schedule, budget and performance are achieved. Our Project Management process optimizes the allocation of project resources to execute each project effectively and efficiently.
Project Management Process
Project Initiation: Scope of Work, Contract Documents, Preliminary Schedule
Project Planning: Final Drawings, Project Component Submittals, Working Schedule, Client Approval, Submit plans to local building authority, Procure long lead time components
Project Execution: Material Staging, Room Layout, Subcontractors, Trade Installation, Building Department Inspections and sign-off
Controls and Validation: Personnel Safety Training, Personnel Clean/Build Training, Materials Inspection and Designated Release Location, On-site Documentation (Daily Work Log, Daily Cleaning Report, Materials Shipment Inspection Log, Building Department Inspections)
Closeout and Evaluation: As built drawings, Operation and Maintenance Manuals, Final Inspections and local authority sign-off, Certificate of Occupancy
Our Project Management Process:
Provides an integrated framework for each cleanroom implementation
Ensures a timely and cost-effective cleanroom implementation
Assures all quality standards are maintained throughout the implementation
Effective project management is key to the success of any cleanroom design
HVAC & AMC's
HVAC
The design, installation, commissioning and qualification of clean rooms heating, ventilation and air conditioning (HVAC) systems is often one of the largest considerations in the design of a cleanroom facility.
The design of the HVAC system will be based upon the clean room suite that it serves, and will be affected by factors such as the number of rooms served, the layout of the rooms, the equipment within the rooms and, most critically from a qualification perspective, the environmental conditions that the rooms must achieve.
AMC
We offer tailor-fit maintenance and certification packages that will keep your facility compliant with all current state and federal regulations regardless of your industry.
Our extensive ranges of services are designed to be flexible and are able to extend the life-cycle of their facilities.
We will carry out regular inspections and propose remedial actions to bring the facilities back up to GMP standards.
Renovation or upgradation of facilities is carried out by following GMP standards.
Our approach
Comprehensive and ordinary AMC's
Schedules are prepared as per facility design
Monitoring the facility and taking corrective measures if necessary.
Audit support for all regulatory bodies.
Scheduled maintenance programme as per user requirement.
All the maintenance activities are followed as per approved SOP's
Safety and statutory measures are strictly followed.
Documentation
24x7 customer support
Validation and documentation
Airwin has proven experience in providing validation services and testing. In addition to the test and certification services, we offer a comprehensive validation support service for the provision of qualification documentation to satisfy the requirements of regulatory bodies.
Airwin is a pioneer in the field of third party cleanroom validation services. We excel in providing independent cleanroom validation & cleanroom certification with sophisticated instruments.
All our equipments are meticulously calibrated according to the latest international guidelines. Airwin validation technicians are trained and internally accredited in the testing of all types of validation equipment's. We adhere to strict business ethics and our company's integrity is reflected in all that we do and offer.
Our approach
User Requirement Specifications: Working with the customer to document the key user requirements and expectations for a facility, system or piece of critical process equipment.
Validation Plans: All projects require a high level document to lay down the validation approach and Airwin coordinate with the customer to develop the most appropriate and effective validation plan.
Qualification Protocols: Using a risk based approach, qualification protocols are generated to ensure effective verification of critical systems, utilities and equipment. Our expertise ensures, relevant and valuable protocols are produced.

Our Cleanroom Validation services include:
Air volume flow rate and air change rate measurements
Air and room pressure differential measurement
HEPA filter integrity leak testing
Airborne particulate cleanliness counts
Pressure gauge calibration
Airflow visualisation studies
Recovery performance testing
Temperature and humidity monitoring
Lighting and noise level measurements
Containment leak testing
Recovery performance testing
Temperature and humidity monitoring
Lighting and noise level measurements
Containment leak testing
Comprehensive Documentation

We provide testing & validation of
Cleanrooms
Laminar Air Flow
Reverse air flow units
Pass box
Bio Safety Cabinets
Fume hoods
Garment Cubicles
Isolators
Regulatory Compliance
Reports & Documentation
To enable the client's internal quality standards to be upheld, Airwin have realised the importance of producing high quality reports and validation documents, which will provide the client with evidence of the continued performance of the facility.
The documents provided give a clear and comprehensive guide to the current standard of the facility. Detailed methodology, Acceptance Criteria, Results and Summary Conclusions are provided, along with all relevant supporting documentation including facility drawings, calibration certificates, equipment and location reference drawings and raw data collected during the validation exercise.
Airwin can design and build your facilities to comply with all regulatory standards
Protocols
For any new or modified cleanroom facility, Airwin understand that it is essential to have a structured system in place to ensure your facility is designed, built and performs to the required standard.
Airwin can assist in the production of User Requirement Specifications and the following essential documents:
Design Qualification (DQ) : Used to provide documented evidence that the proposed design of the facility meets with the user requirements and cGMP.
Installation Qualification (IQ): Gives the documented evidence that the facility has been installed in accordance with the agreed design.
Operational Qualification (OQ): Provides evidence that the installation operates as specified and within the agreed specification parameters.
Performance Qualification (PQ): Gives a documented programme that the facility will perform consistently within the pre-determined parameters, during periods of operational use.